Everyone needs an inspector guy!
Your Inspector Guy is dedicated to helping our clients and you navigate the real estate process to a successful closing.  The best kind of closing – one that is built on a foundation of knowledge, confidence and piece of mind for the client and yourself.
Refer us with complete confidence. Rest easy that Your Inspector Guy is completely qualified, trained and insured to far more than the industry and state standards.
We understand how the inspection process fits in the real estate transaction, we can work with you in supporting your client to a successful closing.  We understand that the information we provide can be disappointing – we can help with making sure the client, and you, understand the information in context.
Our reports are thorough, unbiased and unemotional.  We are proud that our inspections and reports are a complete presentation of the property.  They are not a list of the 'bad' only, but rather a comprehensive presentation of the 'good' also, something that can be used to present a balanced approach.
Your bases are covered with Your Inspector Guy.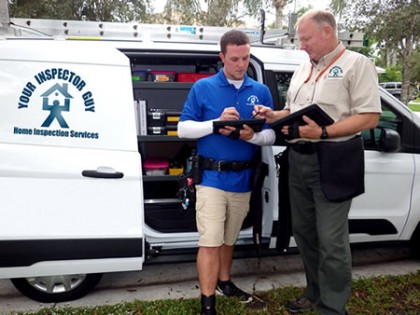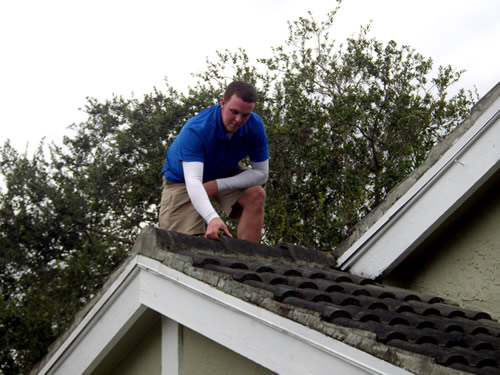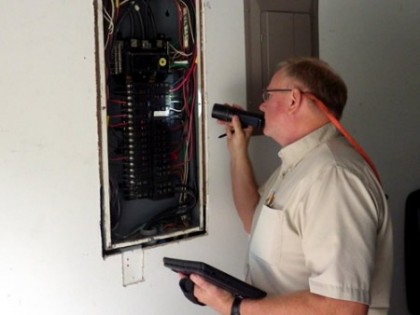 Tips from Your Inspector Guy
A great resource for finding qualified vendors to help your clients is the affiliate directory through your Realtors association.
Make sure the inspection property is accessible on the day of the inspection.  See our access checklist.
Discuss the requirements for insurance inspections with your client.  The worse time to find our the client's insurance agent needs an insurance inspection is the night before closing!  Read more about insurance inspections.
Look for inspectors that are involved with professional real estate associations. You'll find Your Inspector Guy on the vendor list of some of the leading associations in the area.
Beware of cut rate inspection businesses or the latest email blast with a long list of special rates. Rates or fees are not the best way to choose a home inspector. We are confident we offer the highest value services.  Give us a call if you have a extremely cost sensitive client – we have a flexible service list, we can help.
Call us if you have questions.  We can help.
Testimonials
Darrel is knowledgeable, professional, thorough, and extremely helpful. I am just moving to Boynton Beach and have run into a lot of things I didn't know about buying a house in Florida. Darrell knew what I needed and gave a fair price. Since the inspection I've probably had a million questions about various things and Darrell has gone above and beyond to not only answer my questions but recommend people to get estimates from. He has responded to every question, most of the time immediately. I would recommend them to anyone and will use them again!
-Peggy Parrish via Google

Darrel Abbey is by far and without a doubt the best home inspector I have ever encountered. He is extremely thorough and generally a pleasure to be around. Darrel showed up early and went above and beyond to assist me outside of the direct inspection with his local knowledge. His inspection report was detailed, easy to read, and very clearly deciphered between major and minor issues. Additionally, his equipment is top of the line, and something you won't have the benefit of with all inspectors, and still his prices are extremely competitive. I'm thrilled I was referred to him.
-Blair Barton via Google

Very thorough & professional! I signed a contract for my new home purchase on 4/17 and by 4/22 Your Inspector Guy was performing the inspection. He is extremely detail oriented and didn't miss anything! Their price is comparable to what they do and worth every penny!
-Lauren Gavagni

Most people in the technical service industry really has a difficult time in explaining or translating what they are doing to individual(s) who don't work or have an understanding of the same. However, what I respect and appreciate about Jennifer (not to single her out but she was the one conducting the process) was that she take the time in using simple analogies that makes very easy to follow and understood the nature of the work being completed by her. Hence, I am recommending anyone who maybe considering on using this company for any of the many service(s) they provide to right ahead and use them. Thank you.
-Javaune Daley

These company saved me from buying a home that would've been a nightmare. They found what most inspectors wouldn't. I'm really grateful.
- Daniel Morales

Your Inspector Guy has recently completed three separate inspections on our properties and each one was first class. Jennifer has amazing knowledge, experience and a tenacious desire to cover every square inch that must be inspected and evaluated. Jennifer located important flaws and issues in the properties in places that other inspectors missed completely. And the reports that we receive from the company are amazingly complete with numerous photos of problem areas and in-depth conversations on what should be done to correct the problems. Those reports are generated by the end of the day of the actual inspection, so we don't have to wait around for any reason. As owners of multiple properties we rely on Your Inspector Guy and their determination to leave no stone unturned to provide us with 100% of the information we need for buying and maintaining a property. As an extra plus, their pricing is reasonable, and the entire process is agreeable and satisfying. We highly recommend Your Inspector Guy.
- Lawrence Bonner

Guy is an Affiliate of JTHS Association of Realtors as a Home Inspector. My clients have used Guy's services and been completely satisfied. Guy's professionalism helps ME, Help my clients get to the closing table!
Sharon Scott, REALTOR - SSRS at Coldwell Banker Real Estate Jupiter Florida

Guy has done inspections for several of my clients and they were ALL extremely pleased with his thoroughness attention to detail.
-Thom Montrois, RE/MAX Properties

I wish I could choose more than 3 best attributes to describe Guy's work. In addition to being reliable, punctual, and extremely personable, his work is impeccable. He is extremely thorough in his home inspections, taking photographs and detailed notes for the client's reference. He is also available for follow-up questions. I feel confident hiring Guy to do my home inspections, knowing that my clients will know exactly what they're buying. And, for my own reference, he is more than happy to explain to me any issues he finds during an inspection, so that I can review the results in detail with my clients.

I fully recommend Guy Hartman and Your Inspector Guy for your home inspection needs, whether you are a homebuyer, seller, or a real estate professional.
-David D'Onofrio, RE/MAX Properties

I have recommended Guy to my customers repeatedly. They are always very satisfied with his inspection reports and feel that the inspection is complete and thorough. He takes the time to speak with them and answer any questions they may have. He is extremely knowledgable and trustworthy. Sincerely, Kristen
-Kristen Danzig, Realtor Jupiter & Juno Beach

Simply, Guy is a thorough and knowledgeable home inspector. But what continually impresses me is Guy's ability to convey his findings in layman's terms, which not only educates clients and agents, but more importantly, calms the often anxious homebuyer. He is prompt, polite and a joy to work with. I use Guy on my personal purchases and always recommend him to my real estate clients.
-Katherine Scarim, Island Bridge Realty

Guy Hartman at Your Inspector Guy Home Inspection Services provides consistent and excellent service in this industry. He has outstanding knowledge in his field and provides the client with an indepth report of the inspection and readily follows up with clients' questions. His assessment of issues which need to be addressed are handled in a professional manner without bias.
- Rosanne Tramonti, Coldwell Banker

Great at what they do! They are always very honest and professional. And give great advice! Thanks Your Inspector Guy!
-Kassy

Darrel did a great job in my latest inspection. On time, courteous and patient with my clients many questions ! I definitely recommend them.
-Emel Onur, LEAD Consulting Group

As first time home buyers we were nervous going into the home inspection. Thank goodness we chose Guy and Darrel. They did a wonderful job and we could not be happier.
- Johnny and Brogan

I have been using GUY for my inspections for a couple of years and he does an awesome job, my buyers and I have always been pleased.
- David McCallar, Golden Bear Realty