The Your Inspector Guy Team.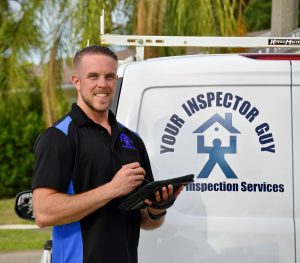 Darrel Abbey.  Chief Inspector.  I have spent my whole life in the housing industry in one capacity or another. I grew up swinging hammers and pitching in on home renovation projects, as well as construction site work with my father. When I entered the work force I spent time in a number of different trades from electrical and audio/visual wiring to HVAC and plumbing work.  After bouncing around all of the different trades over the years, I wanted to find something that would allow me put all of the knowledge that I had accumulated to work in a single profession. Home inspection was a perfect fit, and I am happy to be able to offer my services, knowledge and experience from over 2,000 inspections to you.
Learn more about Darrel and his technical qualifications on social media: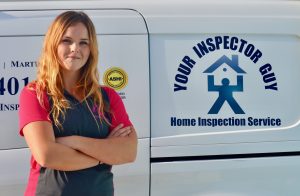 Jennifer Hanshew.  Inspector.  Jennifer is key asset to the Your Inspector Guy team and comes to us with a solid background in construction, home renovation and home repair.  She received her education from the American Home Inspectors Training Institute and apprenticed directly under Darrel Abbey the Owner and Chief Inspector of Your Inspector Guy.  Jennifer is happy to put her education, experience and expertise to work for you.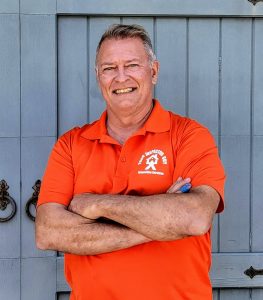 Greg Culver. Inpector. Greg was studying math actuary science at the University of CT in the early 80's. After participating in his first interview for a leading Insurance company in Hartford he realized that he could not spend his career flying a desk. He went into the carpentry trade with a trusted and skilled family friend, and a short time later he was running that company. He started his own building company in the early 1982, and grew it into a design build company. Greg became a general contractor and spent the better part of his career building multi-million dollar homes along the Connecticut and Rhode Island shoreline. His business continued to grow to include development, general contracting and light commercial building. Greg is a pilot, USCG licensed captain, diver, motorcycle racer, author and marksman. His vast knowledge in the building industry is now available through Your Inspector Guy to provide the highest caliber home inspections to our clients.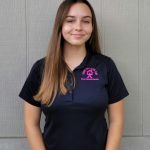 Autumn Eichenlaub. Office Administrator. Due to an overwhelming demand for our unique blend of awesomeness, the Your Inspector Guy team is growing. It is with my utmost pleasure that I introduce the newest member of the Your Inspector Guy team, Autumn Eichenlaub.
Autumn will be managing the magic behind the scenes. Making sure our inspectors end up in the right places at the right times. She'll also be helping make sure that all of our friends in the real estate industry have coffee & donuts for their monthly meetings and pizza parties to celebrate during the quarterly sales awards ceremonies. The past year has been a rough one for all of us extroverted social-types, so if you're in dire need of some donuts or pizza, shoot Autumn an email and let's get life back to normal.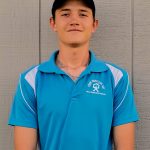 Liam Poschmann. Apprentice Inspector. Liam grew up as the son of a bath & kitchen renovation specialist and at a young age already has a very solid background in home construction & renovation. Liam joined our team straight out of high school as an apprentice and will be attending the Home Inspection Academy in the Space Coast of Florida in the summer of 2021. After spending a year as an inspectors apprentice in the field, he will be joining the ranks of best inspection team in America.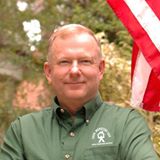 Guy Hartman.  Founder and A Great American.
Guy Hartman & Darrel Abbey started Your Inspector Guy Home Inspection Services so that they could bring their values, morals and principals to an industry that was much in need a company that would do things for the right reasons.
Guy believed that home inspectors should be independent, unbiased and work with the sole interest of the client in mind. We are proud to say that we here at Your Inspector Guy have accomplished those goals and have successfully established a business that operates on values and principals instead of dollars and cents.
Guy devoted 25 years of his life in service to our country as a Marine Aviator.  He was a loving father, husband and a Great American.  In 2017 he passed away due to complications from Pancreatic Cancer.  His memory continues to live on through the values that he instilled in the framework of Your Inspector Guy.
In Loving Memory…